The Six Critical Skills
Six Critical Skills training programme enables learners at every level to more effectively execute their customer conversations.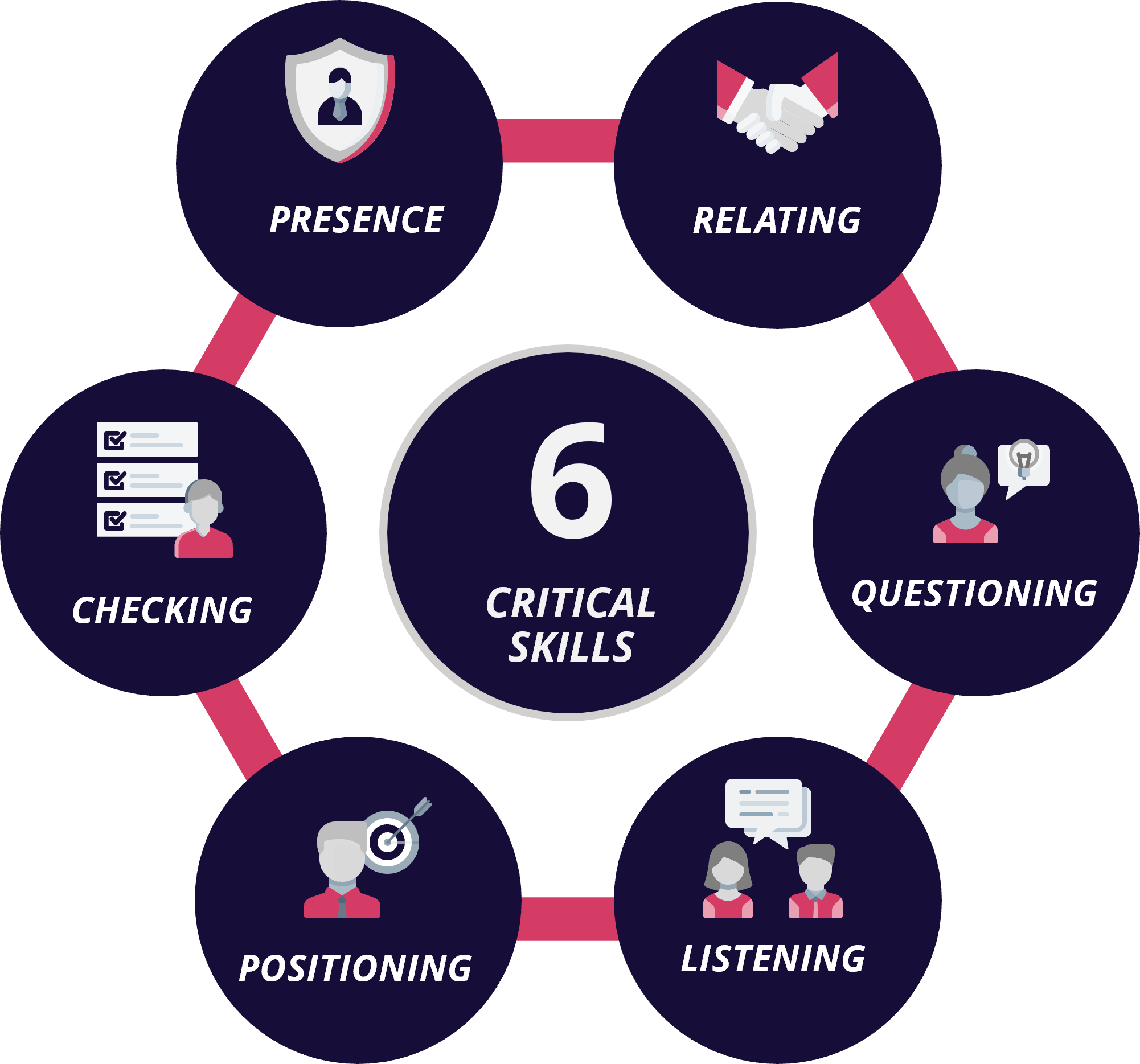 The Six Critical Skills Training
Program
This programme is useful as a stand-alone skill improvement solution, but its efficacy is enhanced when it is combined with one of our more targeted sales training programmes because it builds the soft skills that serve as a foundation for effective selling.
The programme improves your team's

ability to:
Effectively establish presence by projecting interest, conviction, energy, professional appearance, and confidence.
Better relate to their buyers by building rapport, using acknowledgment, and demonstrating empathy.
Ask insightful questions that compel buyers to gain a sense of ownership of the solution.
Listen to their buyers and build a deep understanding of their words and the meaning behind them.
Position a product or service effectively by adding value for the customer.
Use checking to solicit feedback to ensure the buyer and seller are having the same conversation.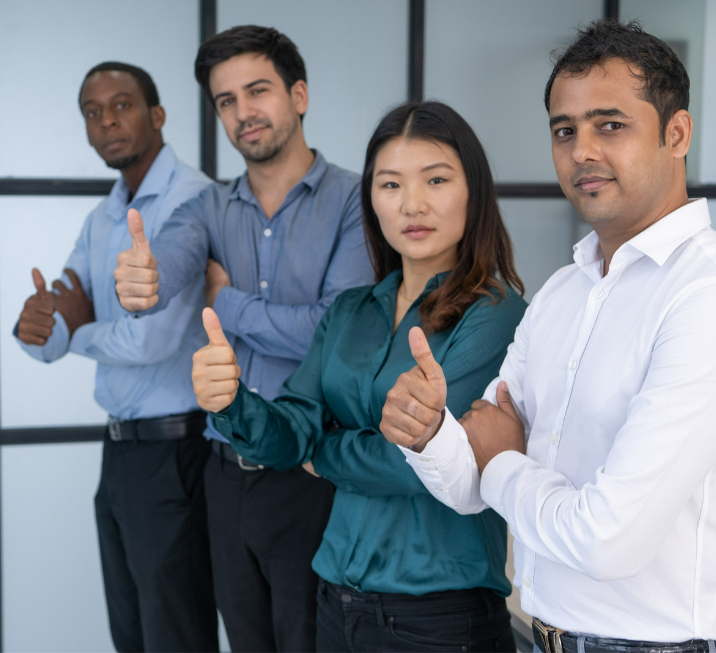 The moment of truth is in the dialogue. The Six Critical Skills are the observable behaviors that support a sales dialogue. They allow sales professionals to leverage their natural strengths to create a dialogue, foster the openness and trust needed to understand customer needs, communicate in a compelling way, and close profitable business. Because they work together in a highly dynamic and interactive way, sales professionals need to master them all in order to be most effective.
Consultative Selling is human and natural. Sales professionals need a process and skills to leverage their natural styles, not a rigid set of steps or manipulative tactics that suppress their natural styles. As a part of this programme, we work with sales professionals to generate self-awareness, the foundational building block for increased emotional intelligence and more effective human interactions.
This training programme drives results for your organisation because these soft selling skills build:  
Agility: 

The skills empower your team to flex to meet the needs of changing customer demands in a changing environment.
Differentiation: 

Your sales team's ability to connect with customers and deeply understand their needs to the level of a trusted advisor creating barriers to entry for competitors.

 

United Capabilities: 

Developing consistent skills across the organisation ensures continuity and sustained performance improvement.

 
Growth is about getting to the next level and increasing confidence. These critical skills help sales professionals to use their unique set of strengths and opportunities for improvement to foster positive relationships, create exceptional buying experiences, and build trust to win more business. 
NEWS UPDATES
Read our latest updates & business
tips & tricks.
Winning a proposal is a critical aspect of business success,...